Building Façade Designing and Consulting in TX
Peter M. Muller, Inc is a family owned construction consulting company offering services for building façade designing and consulting in Houston, TX. We are mission-driven towards delivering long-term façade system performance through sound design principles. Our goal is to save our clients' money by ensuring peak performance and system design longevity. Catering to Building Owners, Architects, and Property Managers, we serve nationwide and beyond.
Our company was founded in 1978 with a commitment to good design, precise detailing, careful coordination and proactive communication to forge the path to a successful project. We work closely with architects to translate their vision into reality while ensuring minimal maintenance. This apart, we also see to it that proper materials are used and worthwhile methods are applied. To simplify the process, we coordinate and solve façade problems on paper or computer before visiting the field.
Our in-depth knowledge of the performance and limitations of various construction materials helps us solve façade leakage problems regardless of severity. We have a thorough understanding of fabrication tolerance of such materials, their expansion and contraction characteristics, and sustainability in watertight and air-tight assemblies. Apart from carrying a wealth of experience with complex building envelopes and fenestration, we are also members of ASTM, abiding by the highest technical standards of materials, products, systems, and services.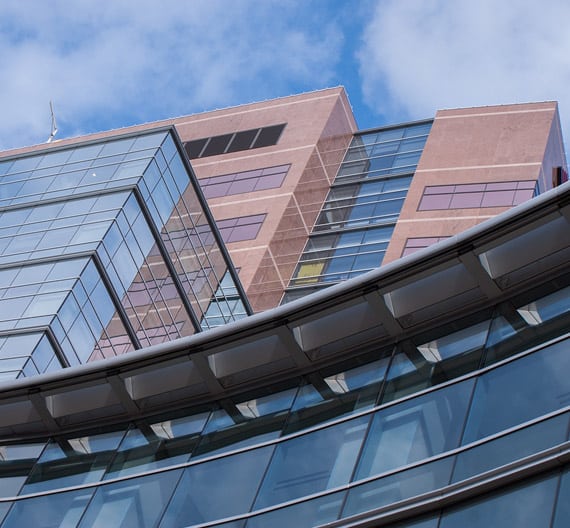 At Peter M. Muller, Inc, there hasn't been a single professional liability claim in 40 years! Thanks to our pool of façade experts, skilled masons and testing curtain wall fabricators, our systems have survived Hurricanes Alicia, Ike, Rita, and Katrina. Our projects include buildings in earthquake, hurricane, and snow-prone locations, including: California; East, Gulf, and West US Coasts; Argentina, Mexico and Spain.
Contact us today. We are available Monday through Friday, 8:30 AM to 5:00 PM.